The GMCB was created by the Vermont Legislature in 2011.  It is an independent group of five Vermonters who, with their staff, are charged with ensuring that changes in the health system improve quality while stabilizing costs. 
Nominated by a broad-based committee and appointed by the Governor, the Board includes:
Jessica Holmes, Ph.D., Interim Chair 

Jessica Holmes is a Professor of Economics at Middlebury College. Her teaching portfolio includes courses in microeconomics, health economics, the economics of social issues and the economics of sin. She has published several articles in areas such as philanthropy, economic development, health economics, labor economics and pedagogy. Prior to joining the Middlebury faculty, she worked as a litigation consultant for National Economic Research Associates, conducting economic analyses for companies facing lawsuits involving securities fraud, product liability, and intellectual property. Jessica received her undergraduate degree from Colgate University and her PhD in Economics from Yale University. She is a past Trustee of Porter Medical Center, having served as Board Secretary and Co-chair of the Strategy Committee. Jessica lives in Cornwall. Appointed by Governor Peter Shumlin for a term beginning on October 8, 2014, and ending on September 30, 2020. Reappointed by Governor Phil Scott for a second term ending in 2026.
Robin Lunge, J.D., MHCDS
Robin J. Lunge, JD, MHCDS, was appointed to the Board in November 2016. Prior to joining the Board, Robin served for almost six years as the State's Director of Health Care Reform for Governor Peter Shumlin's administration. Her past experience includes working as a nonpartisan staff attorney at Vermont Legislative Council, where she drafted legislation and provided support to members of the Vermont Legislature relating to health and human services matters, and at the Center on Budget and Policy Priorities in Washington D.C. as a senior policy analyst on public benefits issues. Robin's areas of expertise are federal and state public benefit programs, health care, and health care reform. Robin holds a B.A. from the University of California Santa Cruz, a J.D. from Cornell Law School, and a Masters of Health Care Delivery Science from Dartmouth College. Appointed by Governor Peter Shumlin for a term beginning on November 28, 2016, and ending on November 27, 2022.
Tom Pelham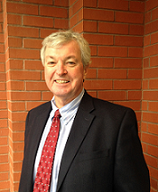 Tom Pelham served as Deputy Secretary of Administration and Tax Commissioner under Governor Jim Douglas, and as Commissioner and Deputy Commissioner of Finance and Management under Governor Howard Dean. As Finance Commissioner during the creation and enactment of the Vermont Health Access Plan (VHAP), Pelham was responsible for creating the fiscal capacity to expand health insurance to Vermonters while ensuring overall statewide budgetary sustainability. He also served as Commissioner and Deputy Commissioner of Housing and Community Affairs under Governors Madeleine Kunin and Richard Snelling. In 2002, Pelham was elected as an Independent to serve Vermont's Washington 6 District in the House of Representatives. While serving on the House Appropriations Committee, he helped restructure Vermont's Medicaid health care premium and co-pay system to better align with recipients' incomes and ability to pay. Pelham is a native Vermonter from Arlington and now resides in Berlin. He earned his B.A. from Tufts University and his M.A. from Harvard University. Appointed by Governor Phil Scott for a term commencing November 3, 2017 and ending- September 30, 2023.
Thom Walsh, PhD, MS, MSPT   
Dr. Thomas Walsh is a professor of health policy who holds academic appointments at the Dartmouth Institute for Health Policy and Clinical Practice and Boise State University's College of Health Science. He is also a physical therapist and orthopedic clinical specialist who has practiced across the country, including at Dartmouth Hitchcock in New Hampshire. Dr. Walsh is an expert in health care systems, policy, and patient care. He is currently a senior expert on health system transformation at the Joint Commission - Center for Transforming Healthcare. In previous roles, he served as a high reliability organization expert for the Veterans Health Administration with Safe & Reliable Healthcare and as founder and Chief Strategy Officer for Cardinal Point Healthcare Solutions, whose clients included U.S. Navy Medicine, One Health Nebraska, the Connecticut Institute for Primary Care Innovation, Maine Medical Center among others. Dr. Walsh was appointed by Governor Phil Scott and will serve a six-year term. He currently resides in Colchester, Vermont.                                                                            
Susan J. Barrett, J.D., Executive Director

Susan J. Barrett, an attorney, was formerly Director of Public Policy in Vermont for the Bi-State Primary Care Association. She joined Bi- State in 2011 after nearly 20 years in the pharmaceutical industry with Novartis, Merck, and Wyeth. Susan's health care experience also includes pro bono legal work and an internship with Health Law Advocates (HLA), a non-profit public interest law firm in Massachusetts. She is a graduate of New England Law Boston and Regis College. She lives in Norwich.